TATUM KENNELS GERMAN SHEPHERD DOGS AND TRAINING
"K" Litter Born 3/28/2015
 The proud parents of this litter is Baldou vom Arolser-Holz and Icky Vom Haus Tatum.   Of course these pups will have a very strong working drive, but will also have a stable temperment for family companions. Their colors are solid blacks and bi-colors. When they are released to their new homes, the pups will have 2 sets of vaccinations, wormed, microchipped, tattooed, and written health guarantee. A deposit is required to hold a pup.
For more info contact Tatum Kennels at: 219-345-5540 or tatumkennels@hotmail.com.
Click the link below to view the pedigree
http://www.pedigreedatabase.com/german_shepherd_dog/dog.html?id=1949163-d-litter-della-vom-haus-tatum
Tatum Kennels was established in 1988 in Lake Village, IN. We have a small training group that is focused on competing in Schutzhund, SAR, Therapy dogs, and just about anything exciting pertaining to the achievements of our German Shepherds. Tatum Kennels is proud of all the handlers and their dogs over the years that have accomplished titles and awards including "high in trial" HOT tournaments, FH2, SchH3, Search and Rescue Certified trained through SEMA (SAR), Therapy Dog International (TDI), Temperment Testing (TT), Pro-Sport, Hardest Hitting Dogs, Fall Brawl, AKC Obedience titles, 4-H (County and State), Canine Good Citizen testing (CGC), Endurance Run (AD), and constant childrens education in the local schools,
The accomplishments are endless! Continue to check into the brags and boasts section to see who did what.
Of course starting with a well bred, stable, clear headed dog is what it takes. We are very careful and selective with our breedings to ensure that our German Shepherds are the "Total Dog" and from the finest breedings in Europe. Only dogs that have been OFA certified, working titled, and showing correct conformation and temperament can be suitable for our breeding program.
CHECK OUT THE TRAINING PAGE!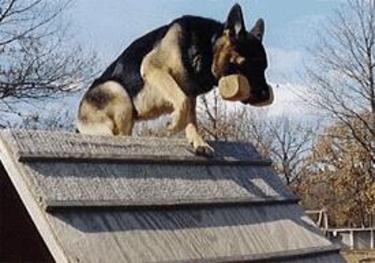 GROOMING
BATH-BRUSH-BLOWOUT-EARS-NAILS
UNDER 20#-----$20.00
20 - 40 #----$30.00
40 - 90#---$40.00
by appt. only: 219-345-5540
cuts & trims avialable
Microchips.... $20.00.... Includes registration.
In rememberance of: Trina, Bric, Yasso, Drago,Monie, Kiko,Buckwheat, No-No Bad Dog, Harmony, Quickie, Oky, and all other canine family we have lost.